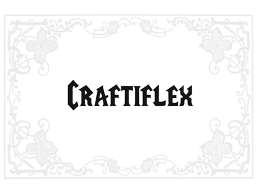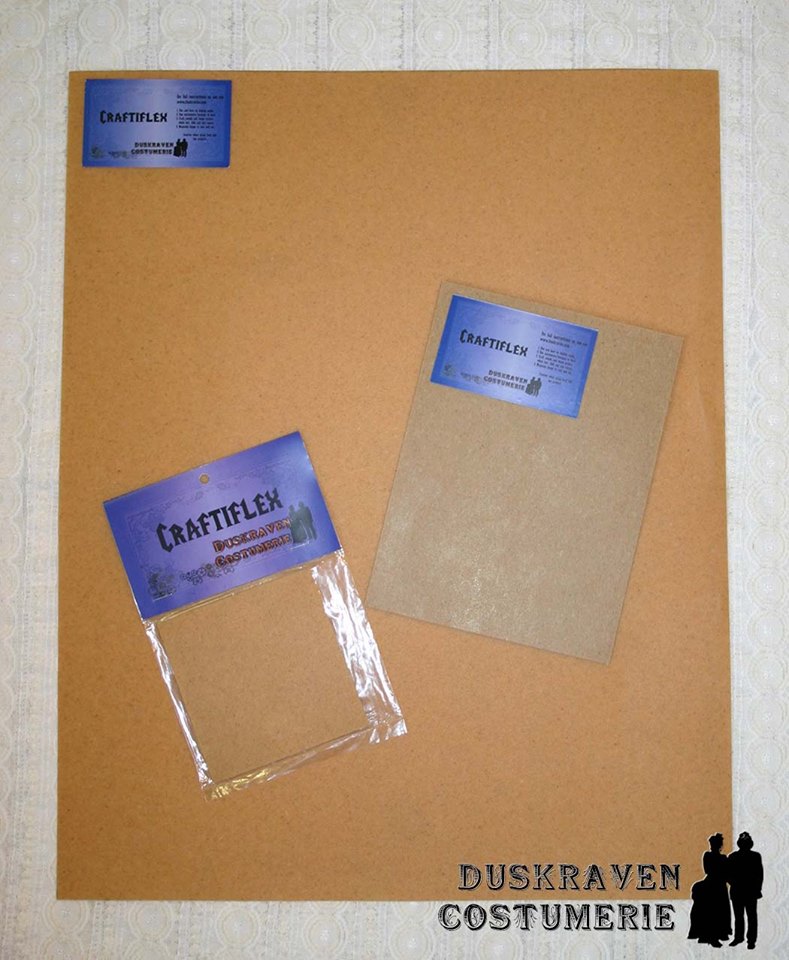 How to use Craftiflex;
Craftiflex is a fantastic new heat mouldable plastic sheet. It is non-toxic and manufactured in an ecofriendly manner from renewable resources.
It is 100% reusable with no wastage. Every scrap can be saved and reheated to be used again. It bonds to itself and materials such as fabric and leather. No adhesive is required.
Crafting Instructions:
We recommend using a heat gun, but a microwave or hair-dryer will also work well. Using boiling water is possible, though we found it frustrating and messy.
Heat guns only need a few seconds, the microwave needs approximately 20-30sec for a Petite size piece.

Put baking paper on a table or cutting board and place the Craftiflex on it to heat.  Craftiflex is made to, and will stick to, various materials such as fabric, leather and many plastics.  It will not stick to the baking paper and can be easily cut and modelled.

Trace or draw a pattern onto your sheet. Cut out your shapes while the sheet is cool, or if needed, it can be cut while it is warm. It can be modelled with a heat knife and handled like clay – pinching, smoothing, rolling, flattening etc.

To bond it to itself, do this while it is hot and hold two pieces firmly together and in the position you wish it to keep. Apply more heat to re-model or re-shape.

Craft foam can be used as a base and sandwiched between two layers of Craftiflex to give body and form to your project.  Layers of Craftiflex can be combined to add thickness and strength to your project.

It can can be painted with acrylic paints. If you want a smooth painting surface, first coat Craftiflex with 2 or more layers of PVA (wood) glue until you reach the smoothness you require. Paint with acrylics, and seal with a gloss acrylic spray. Gems and other decorations can be glued on, or hot-fix gems used. Hot-melt glue guns will also easily adhere things to it, such as fur and fabric, providing an extremely firm bond.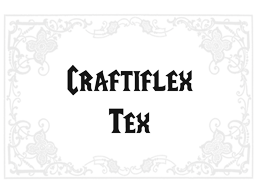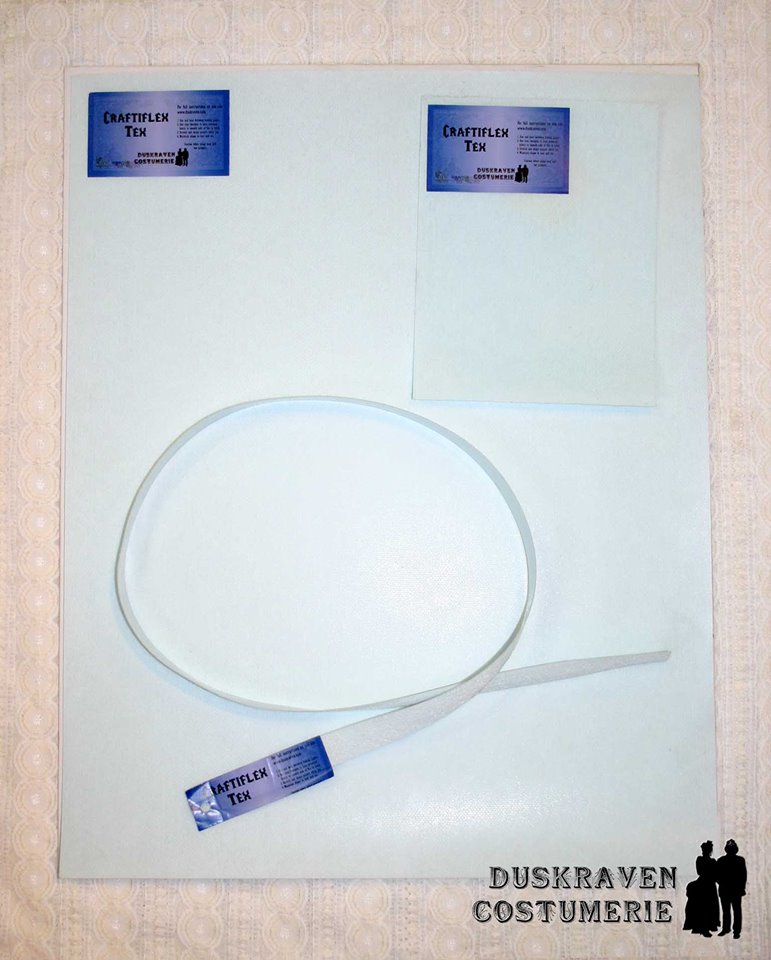 How to use Tex;
Using an iron, press fabric to the smooth side of the Tex, with the iron set on the correct setting for the fabric type.
While warm, form Tex into the desired shape.
Leave in place to cool and set. If necessary reheat item to reset/reform the shape. This can be done as many times as needed.